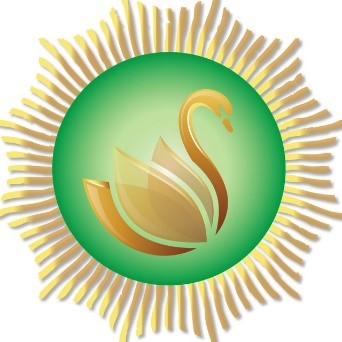 Nirvana! Forex review
18 Mar 2023
Social network
Nirvana! Forex has a YouTube channel where forex outlooks and educational webinars are posted. It has 97 subscribers. And the average number of views is about 10-15.
https://www.youtube.com/@sheriffdaramola
The provider also has a Twitter account. It has 381 followers. Posts from the YouTube channel are duplicated here.
https://twitter.com/darcsherry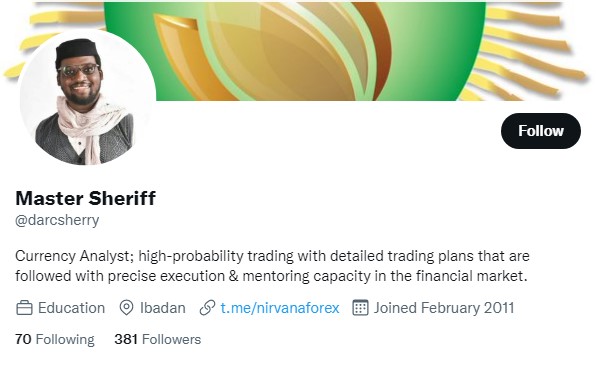 The provider does all the analysis through the Tradingview account under the nickname darcsherry. There are 954 people subscribed to the account.
https://www.tradingview.com/u/darcsherry/

Telegram
There are 694 people subscribed to the channel. The average number of views is 73. The involvement of the audience is at a low level and is equal to 10%.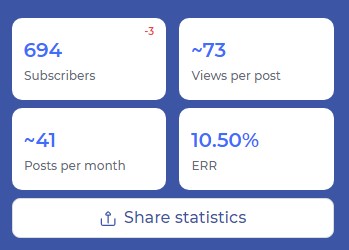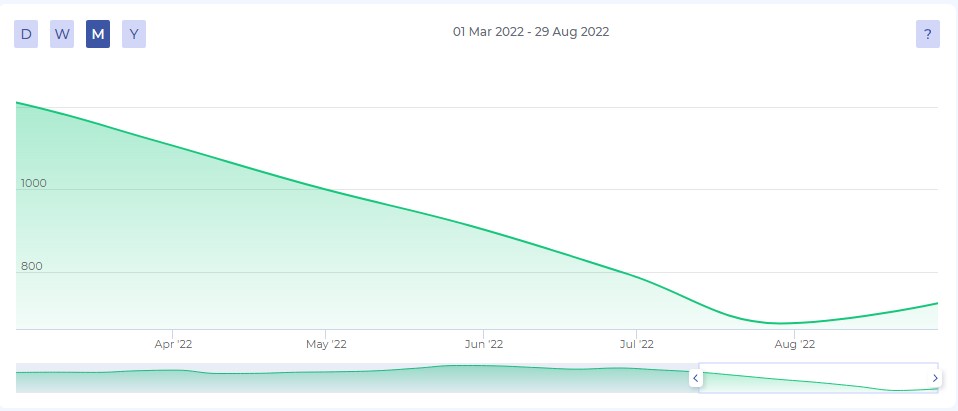 If you look at the amount of growth in subscribers, you can see that it has been falling for a long time. Since March of 2022 year, it has lost -41% of its audience, from 1,211 people to the current 694. This suggests that the provider might have inflated his channel. In the channel description, the provider writes that it offers premium signals as well as education and investments.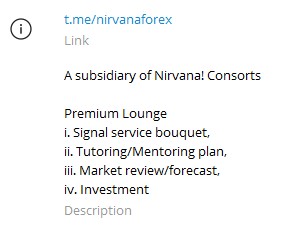 The provider does not post signals on the Telegram channel. Only a link to YouTube videos with updates. But sometimes he publishes reports from the premium group. In the last report the provider claims that he was able to generate 573 pips for the week.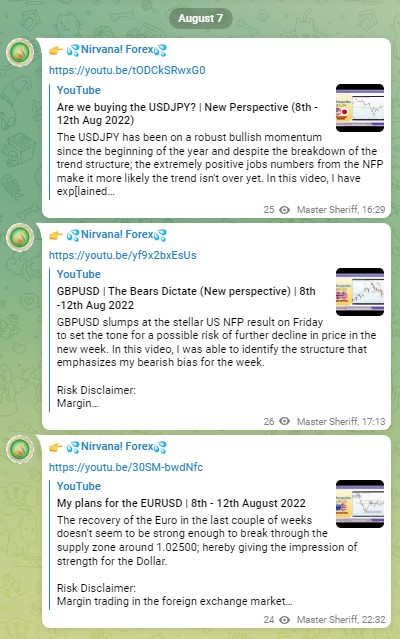 Signals
Let's look at one of the latest signals. There are almost no free signals on the channel. The last signal was to buy GBPNZD asset on March 8, 2022. There were no free signals after that. The entry price is at 1.92388. Stop at 1.92010 and take profit at 1.93350. There is a screenshot of the trade before entering the trade.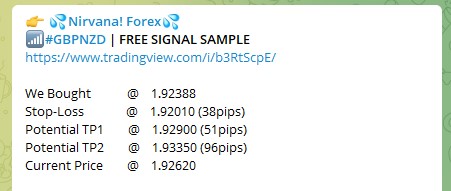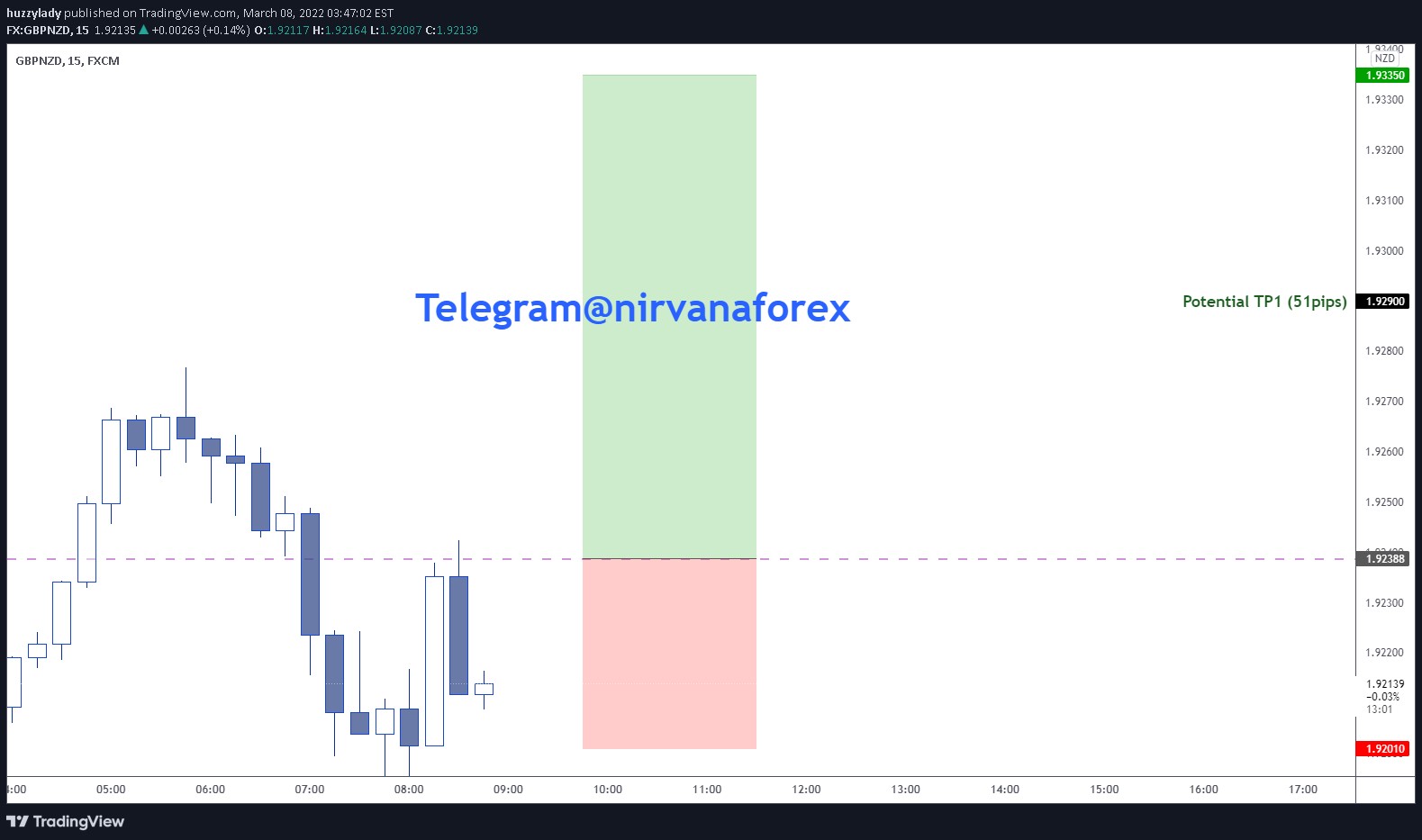 After opening the trade, the price immediately went down and closed at the stop loss level. The loss was -38 pips. Provider did not write any comments about it.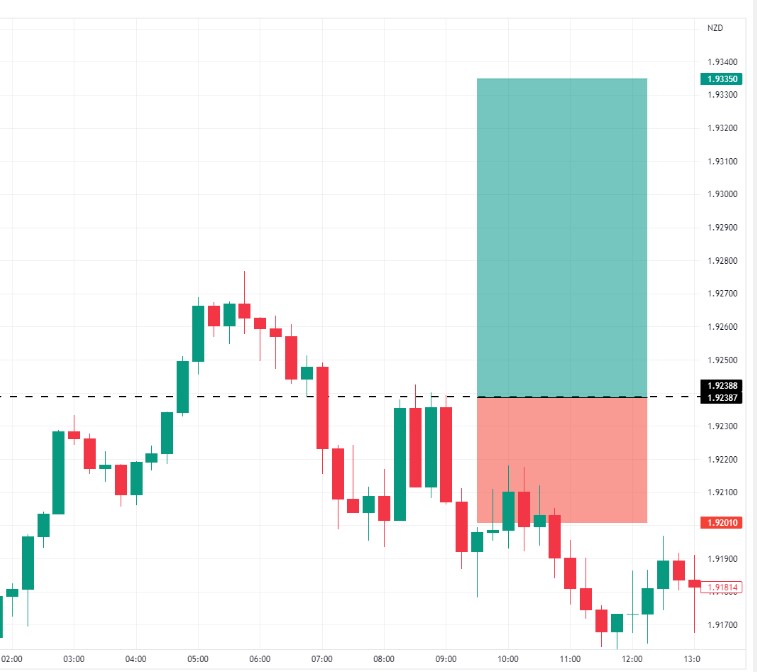 Reviews
There are no reviews on major platforms about this signal provider, including in the telegram channel.
Conclusion
Despite the fact that Nirvana! Forex has good activity on social networks, it has a very small audience. On the public telegram channel the provider has no free signals, which makes it difficult to test the trading skills of the provider. A lot of ads of the VIP group. Screenshots of reports from VIP group will not prove that the results are verified, which can be easily done through myfxbook. To see real results you have to buy premium subscription.