GOLDPIPSMAKER review
4 Feb 2023
Social network
The provider has an Instagram account with 582 followers. Basically, the channel publishes already closed successful trades and results for the month.
https://www.instagram.com/goldpipsmaker/?hl=en

There is also a page with 320 followers on facebook.
https://www.facebook.com/profile.php?id=100063891079534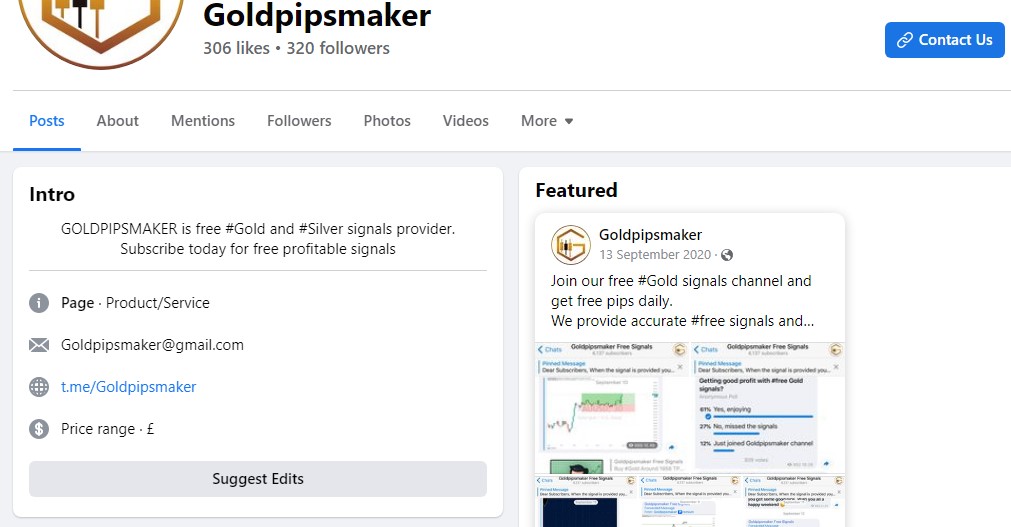 The provider is active in Tradingview. Posts are published almost every day. There are not many followers.
https://www.tradingview.com/u/GOLDPIPSMAKER/

And on Twitter, the provider just duplicates posts from Instagram.
https://twitter.com/Goldpipsmaker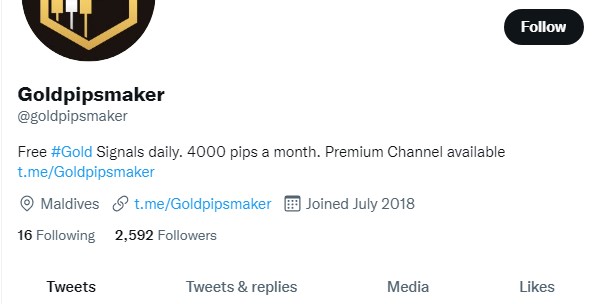 Telegram
The main source of signals is the telegram channel. It has 6641 subscribers. The average number of views is 948. The audience engagement is quite low and it is at 14.27%.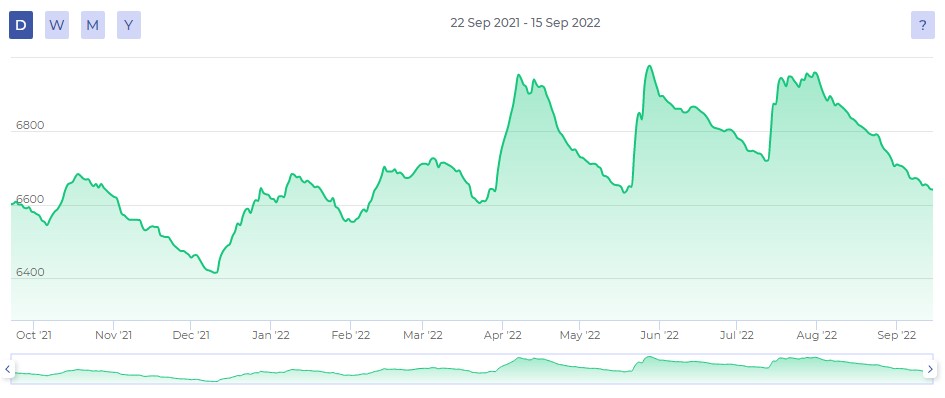 If you look at the number of subscribers since the beginning of 2022, you will see that it has risen sharply and fallen several times during that time. This shows that the provider has inflated his channel with fake subscribers.
In the channel description, the provider promises 4,000 points wtih success rate above 70%.
The provider asks 75 euros per month for his services.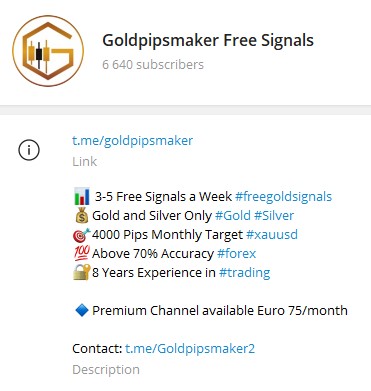 Signals
Let's analyze one of the latest signals from the provider's telegram channel. The signal was to buy the asset gold at the price of 1703-1704. Stop loss at 1692.60 and take profit at 1713. The risk/profit on this trade is 1.

After opening the trade the price fluctuated for some time, but then went down and the trade was closed at a loss level. The provider did not notify about it.
Reviews
I have not noticed any reviews on third-party Internet platforms on this provider. There are many single-type reviews on the channel's telegram. Naturally, there are no negative or neutral reviews. All of them with gratitude about the success of the signals. Of course, such reviews in telegram channel posts raise doubts.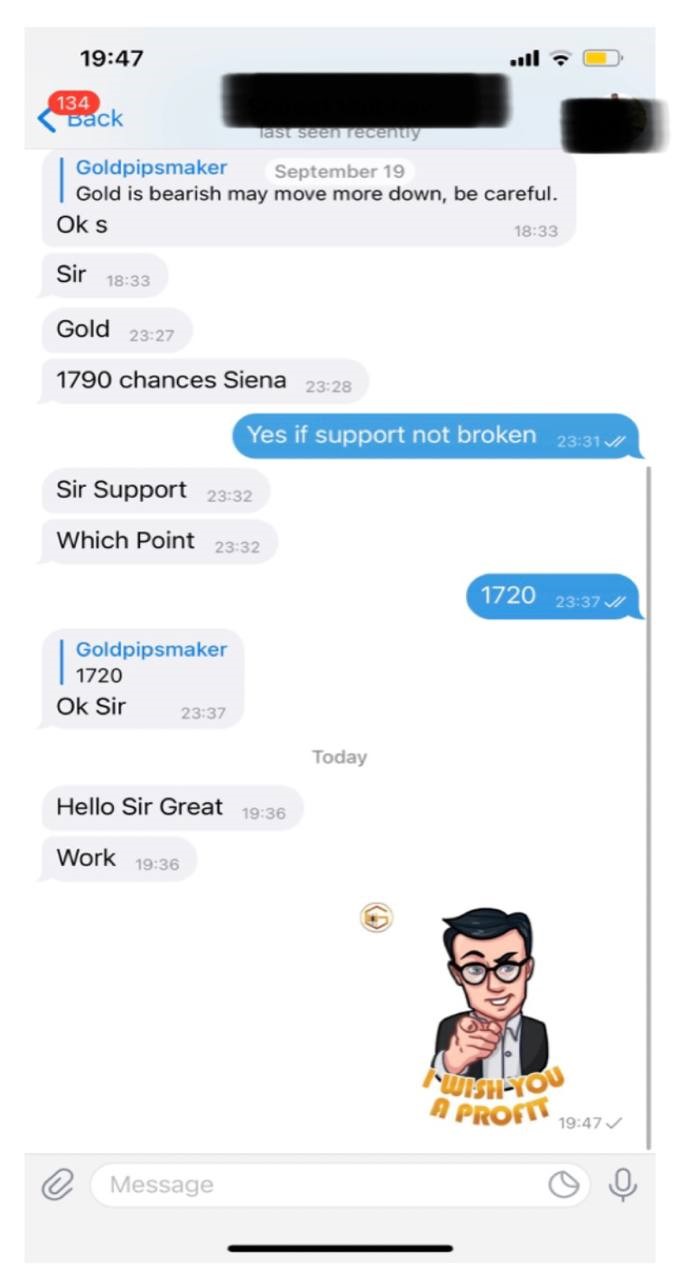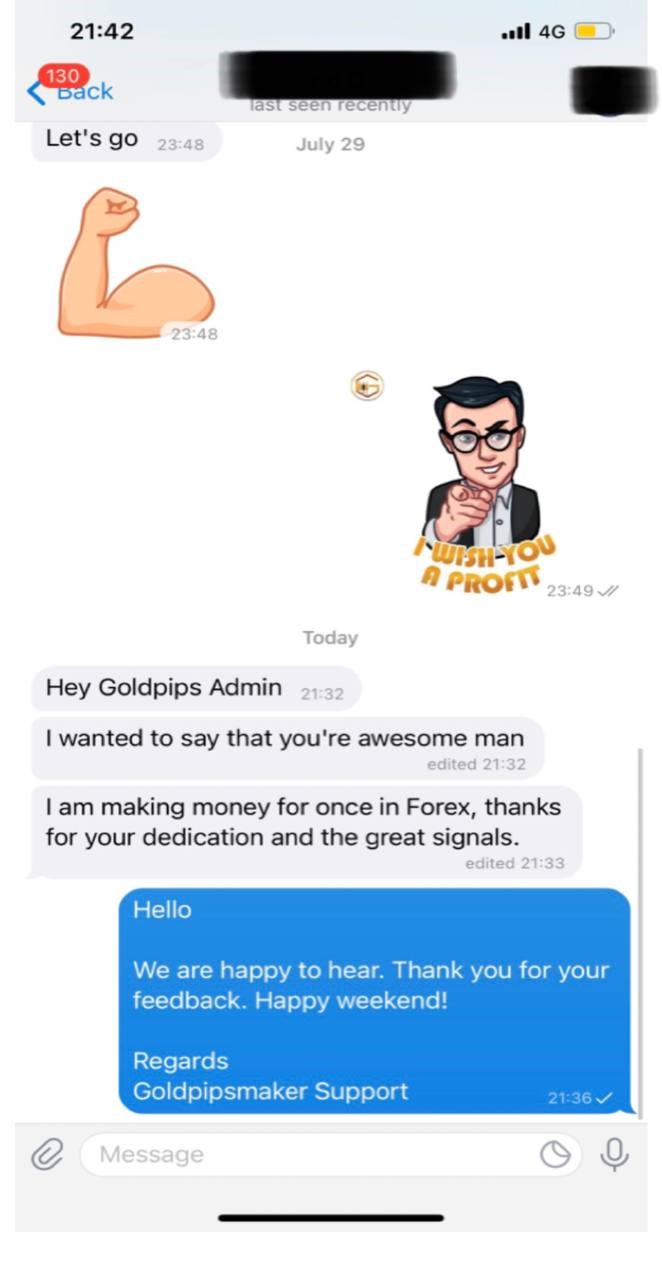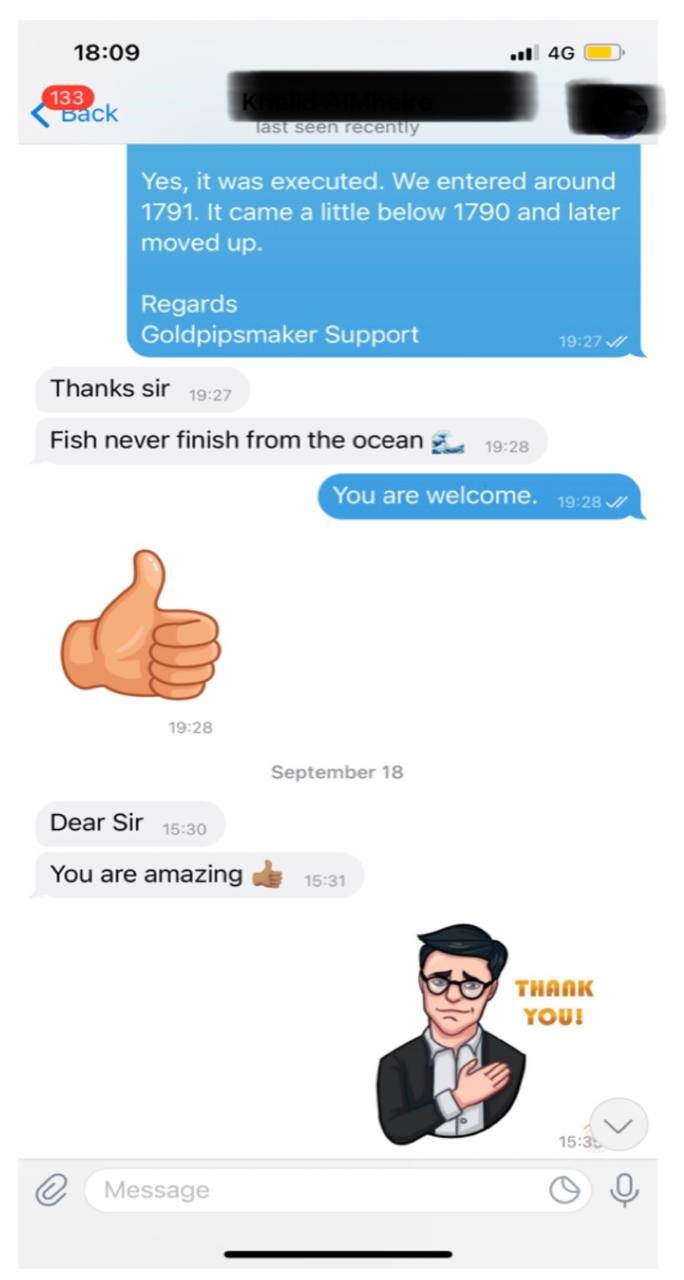 Conclusion
On Goldpipsmaker's Telegram channel, the degree of audience engagement is quite low. And the graph of the number of subscribers indicates a high probability of faking subscribers. Goldpipsmaker provider is active in social networks, telling about its profitable trades. And as usual, providing a history of results as well as screenshots will not prove that the results are verified. Most of the signals and results are from the VIP channel, which again you have to buy a subscription to see the real results.