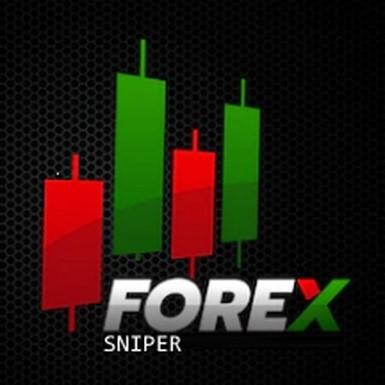 Forex Sniper review
12 May 2023
Website
On the website of the provider there is nothing special to highlight. It seems that the website is unprofessional. On the main page the provider says: "The buy/sell signals in real time based on the analysis of H1 charts. The accuracy of signals is 85% (monthly average). Forex Sniper on the site does not provide any information about their company.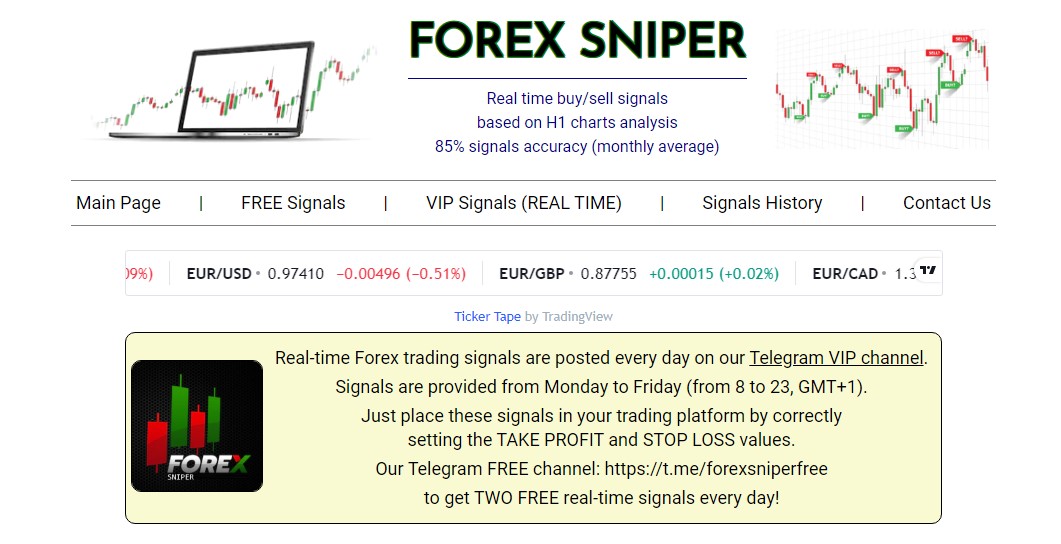 The provider is asking $99 for a lifetime subscription for their VIP signals.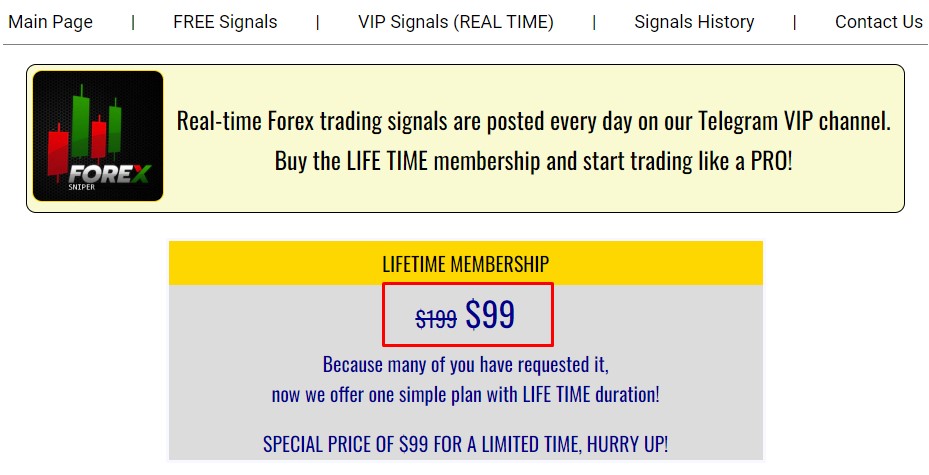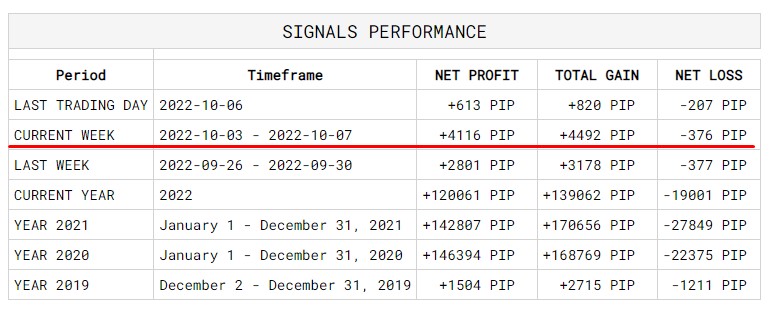 On the next page they show unconfirmed results history from the company's VIP group. There is no proof or list from any reliable source like myfxbook. The results and success rates raise a lot of doubt. You can't blindly believe these results. So, the provider writes that they earned 4116 pips last week and that's for the one week!
Telegram
Telegram channel is the main source of signals. It has only 260 subscribers. Providers use this channel to post screenshots of high results of the VIP group.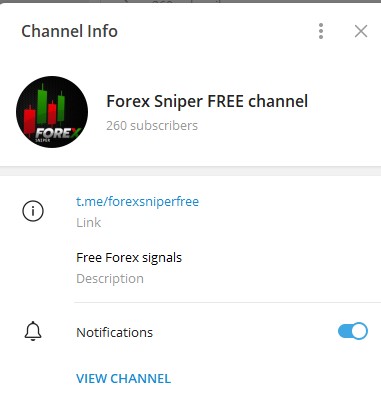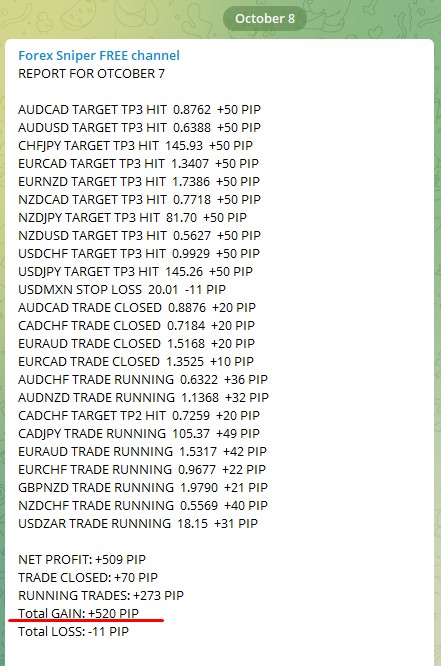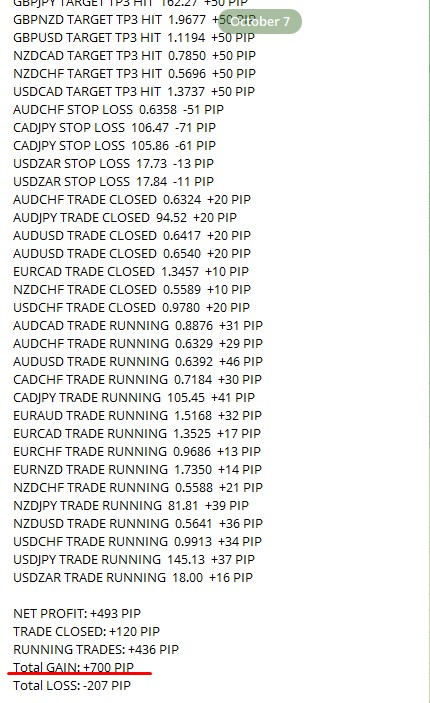 Signals
Let's review one of the recent signals from the provider's Telegram. The signal was to buy the asset AUDUSD at the price of 0.64940. Stop loss was at the level of 0.64140, 3 take profit were at the levels of 0.6504, 0.6514, 0.6544. Risk/profit is negative in all trades.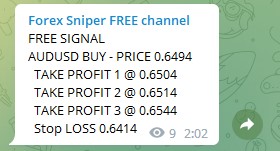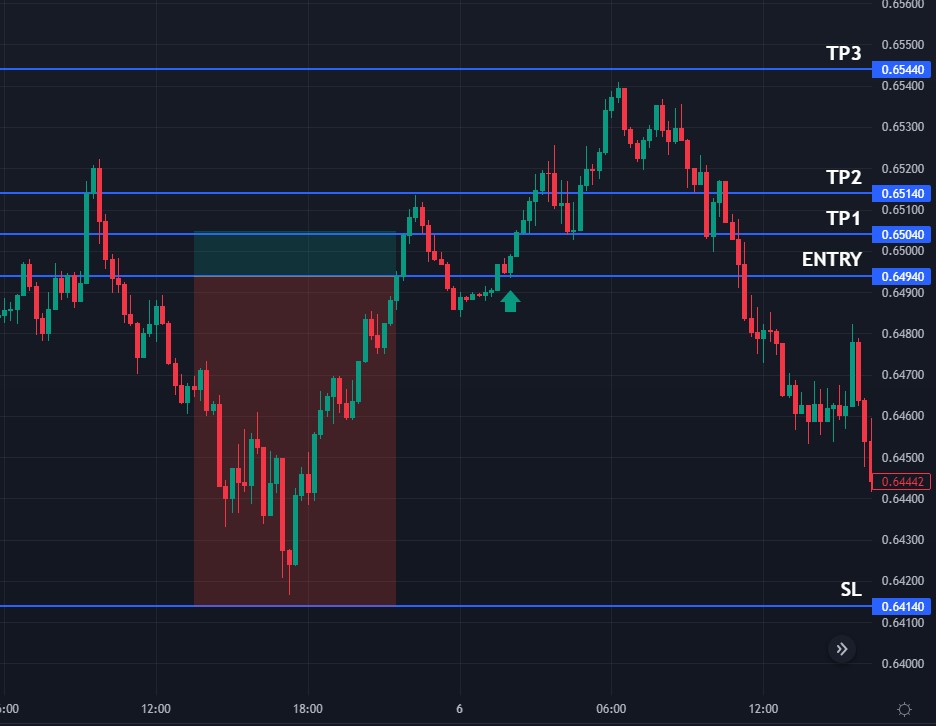 After opening the trade, the price went upward and reached TP1 and TP2.
Another example. The signal was to buy the asset NZDCHF at the price of 0.56460. Stop loss was at the level of 0.5566 and 3 take profit levels: 0.5656, 0.5666, 0.5696. Risk/profit is also negative. After opening the trade, the price went up according to the forecast, and the price reached TP1, TP2 and TP3.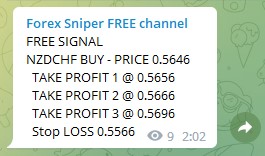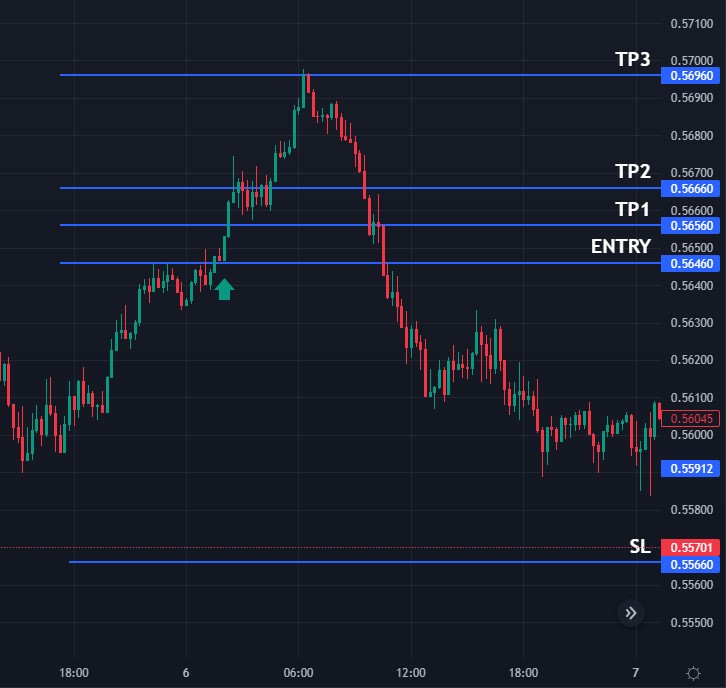 Reviews
There are no reviews on major platforms about this signal provider, including in the provider's Telegram group.
Conclusion
On the public Telegram channel of Forex Sniper provider actively posts the results of trades from the VIP group, which cannot be verified. The negative R/R ratio is also worrying. With such R/R one can lose capital on 2-3 trades. There is no proof that provider really has at least 50% of winrate, not to mention the 85% as claimed by the provider. And screenshots of excessive profits per week is highly doubtful and simply providing screenshots of trades from the VIP group does not confirm these results. The provider would have very easily avoided this situation if it had provided myfxbook profile. With returns like this, the company should have a myfxbook profile. If the provider is really that good, why hasn't anyone written a review in all this time?