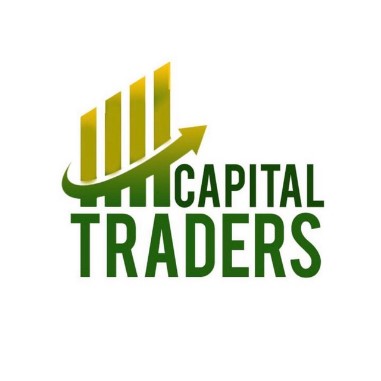 Capital Traders review
18 May 2023
Social networks
The provider has an instagram account with over 13,000 followers. The main channel is dedicated to trading educational posts. But involvement of the audience is very low.
https://www.instagram.com/cp_traders/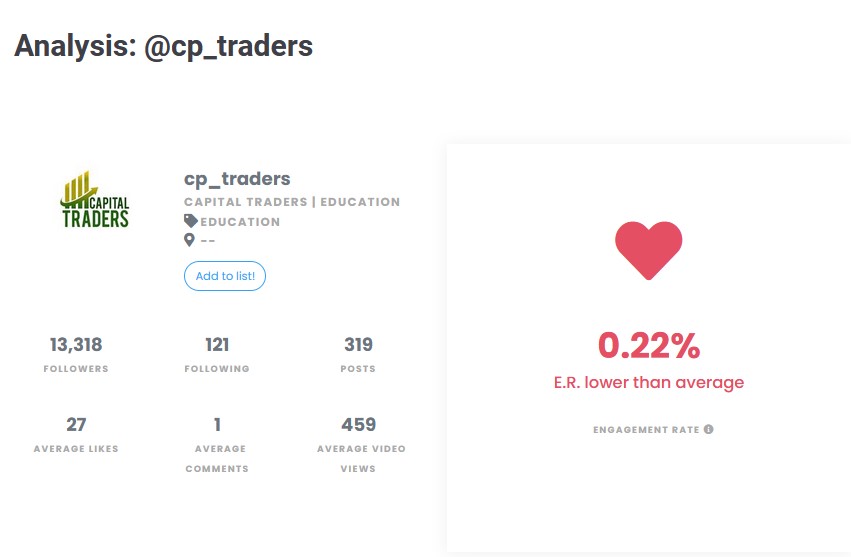 Provider is inactive in Tradingview. The last post was on July 6, 2022.
https://www.tradingview.com/u/cp_traders/

And on Twitter the provider is posting technical analysis of charts and fundamental analysis.
https://twitter.com/cp_traders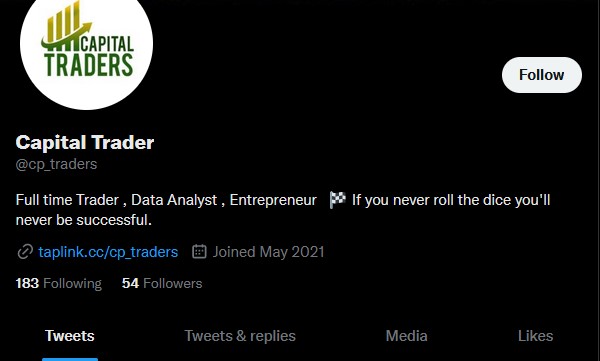 On his YouTube channel provider also posts educational videos and market forecasts.
https://www.youtube.com/@cp_traders/

Telegram
Telegram channel is the main source of signals. It has 1076 subscribers. The average number of views is 178. The audience engagement is at 4.63%.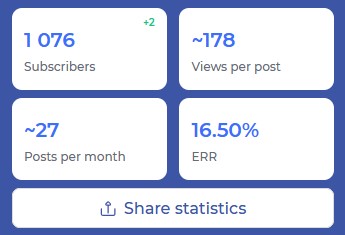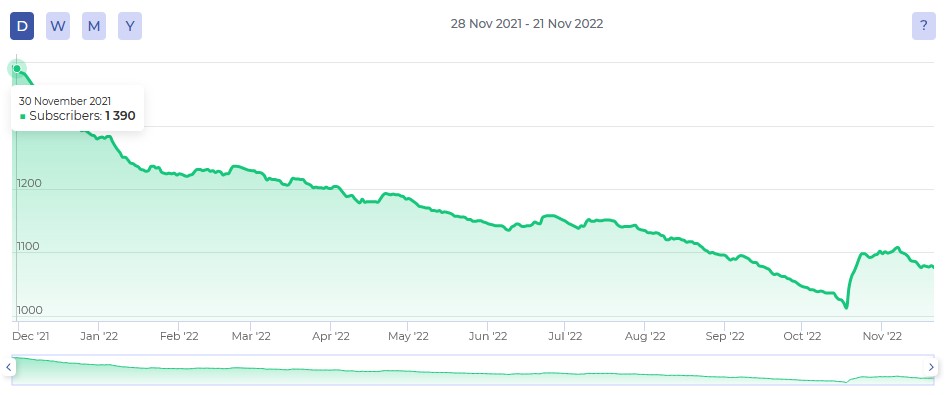 If you look at the graph of the number of subscribers over the years, you can see that the provider has lost -22% of the audience, from 1390 to 1076.
In the channel description provider writes "Capital Trading group our professional trading mentors teach and share their vast experience and knowledge about the world of trading and how to succeed in it.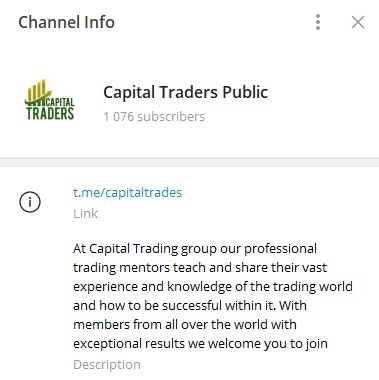 Traders can access the premium service by purchasing a £59 for 1 month, £139 for 3 months or a lifetime subscription for £459. All premium subscriptions offer the same features. The provider also offers educational courses for £399. The courses consist of tutorials that can easily be found freely on the Internet.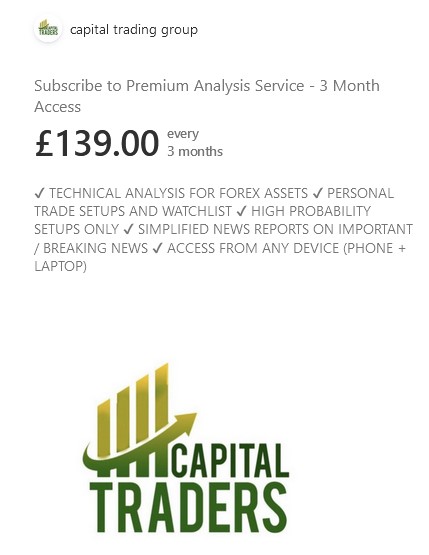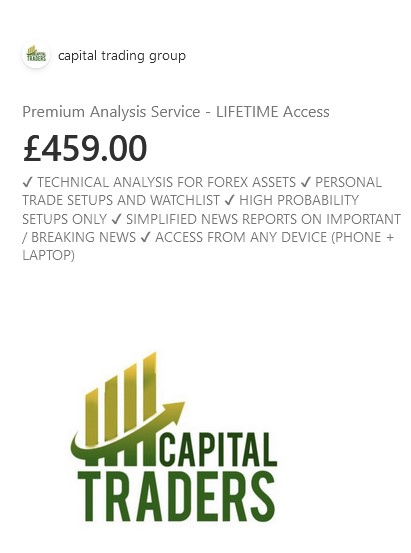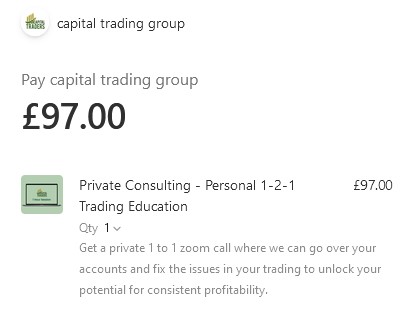 For a private 1-to-1 calls will cost you £97.
Signals
On the public channel of the provider there are no signals with specific numbers to enter the position. There is also no information about take or stop positions. All this makes it difficult to analyze the signals. We analyze the approximate entry and exit points indicated on the chart in the telegram channel post.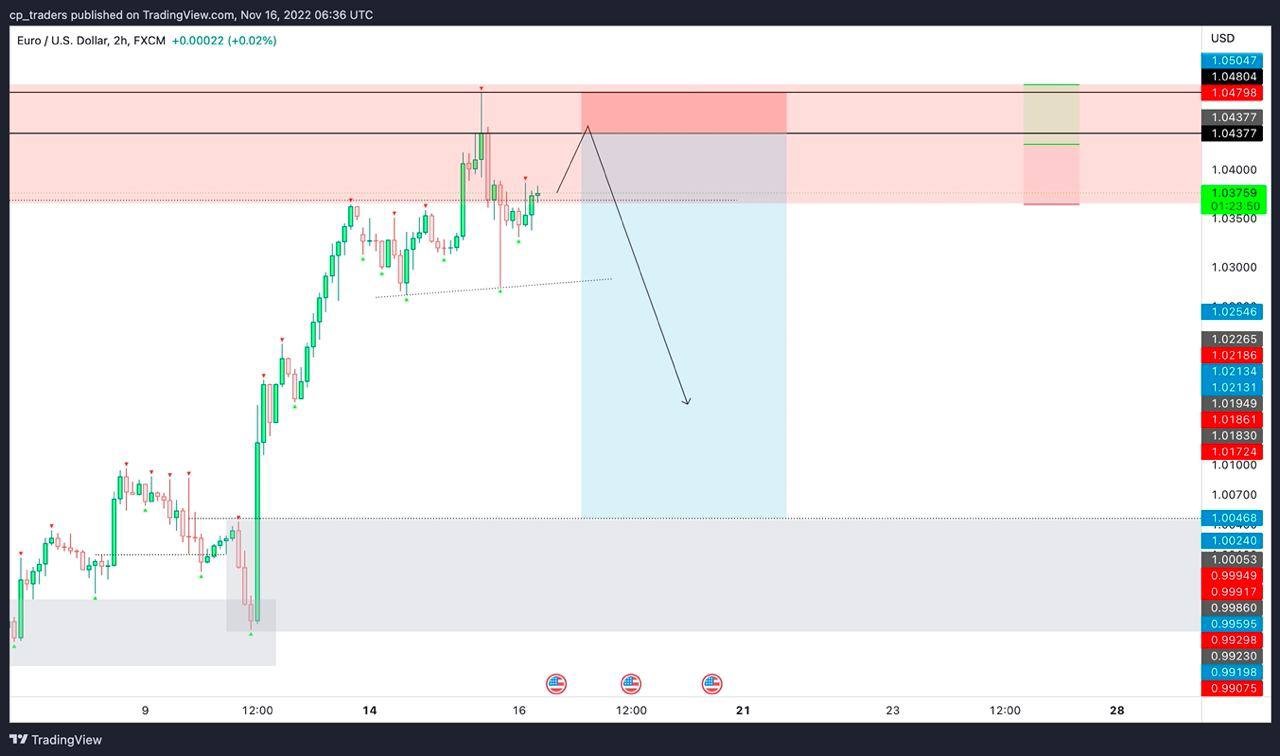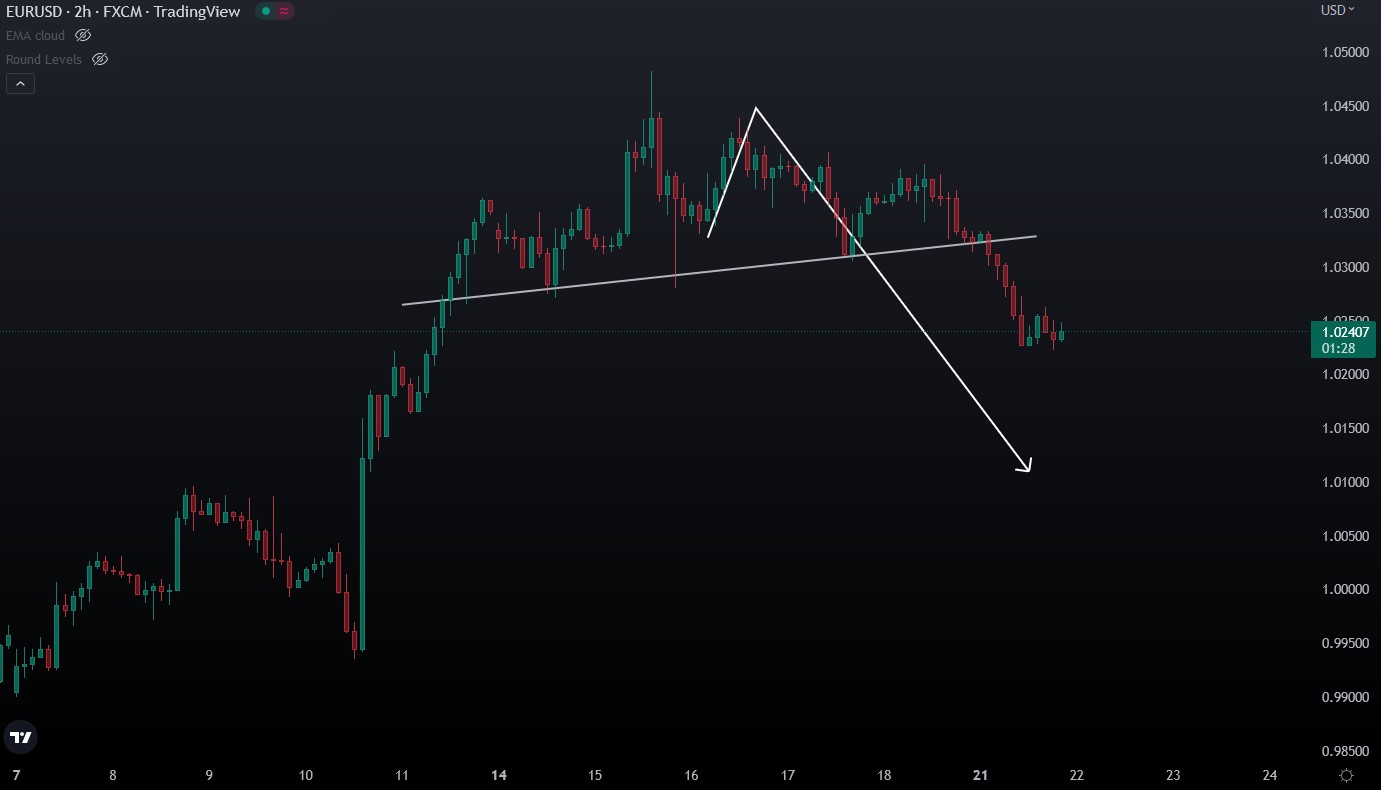 After opening the position, the price would have gone according to the forecast and most likely the trade would have brought a profit.
Reviews
There are no reviews on third-party internet platforms on this provider. There are the same type of reviews on Instagram. Naturally, as their either negative or neutral reviews do not exist. All of them with gratitude about the success of the signals. Of course, such reviews in the posts in the telegram channel are questionable.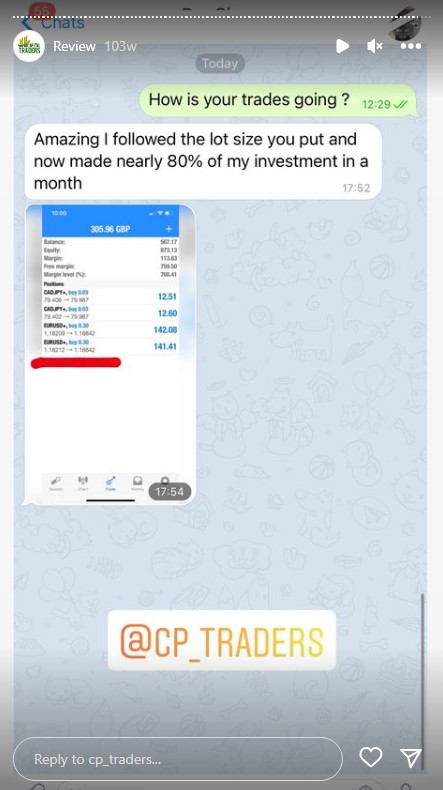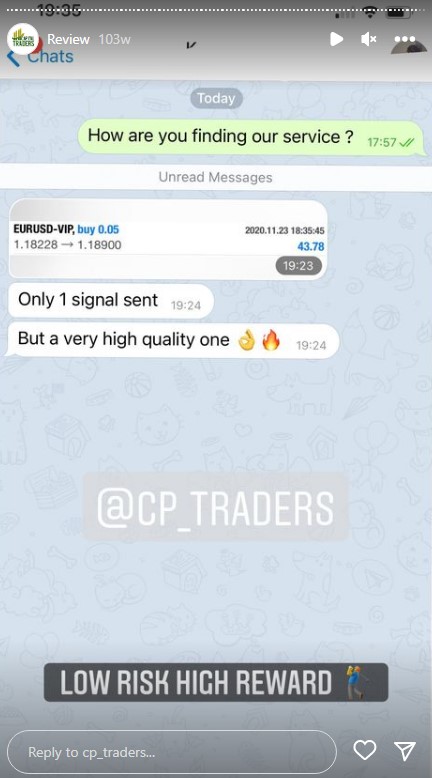 Conclusion
There are no specific numbers on the entry or exit of a position, thus complicating the perception of the signals. There are no actual signals. Just screenshots of the analyses. Provider Capital Traders is active on social media, talking about their profitable trades, but not verified results. The provider would have very easily avoided this situation if they had provided their myfxbook profile. But the company gives us signal results in excel format. These trading results are again not verified.
https://drive.google.com/drive/folders/19w-LdR-U9fk5W_KG3o2_qeFbA3oo8S2D