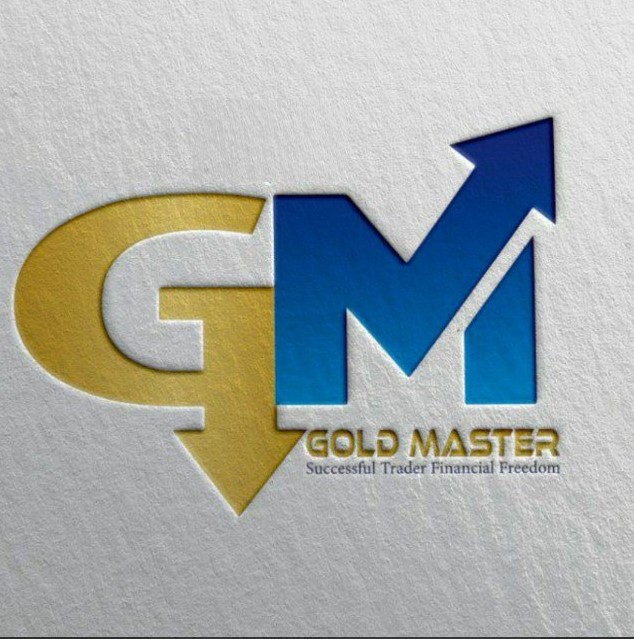 Forex Perfectionist GOLD review
22 Oct 2023
Telegram
The main source of provider's signals is the telegram channel. There are quite a lot of people subscribed to it, which consists of 11.913 people. The average number of views is 342. The audience involvement is at a very low level and equals 2.84%.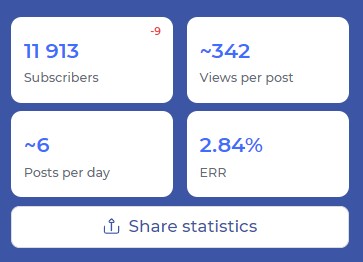 The provider has lost more than 32% of its audience since October 2022. With a high probability, this indicates that the provider has fake subscribers. Let's look at the price for the VIP group. The provider asks 75 dollars for a lifetime subscription for gold signals and 50 dollars for indices.
In the description of the channel it promises from 30% to 50% capital growth with a screw rate of 90%, which is very doubtful. And the provider promises 50% growth in a week.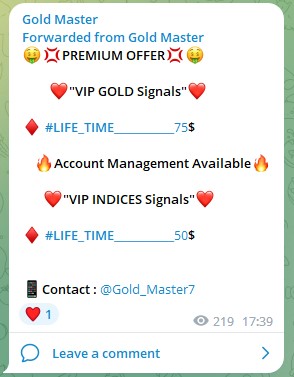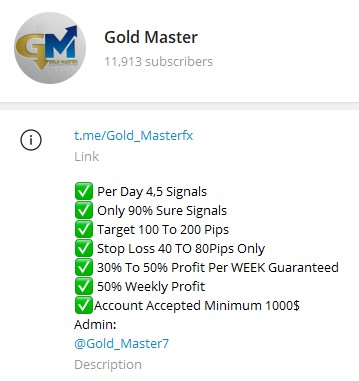 Also, the provider posts screenshots of signal results from VIP signals that are not confirmed with third-party websites. The provider allows you to find out how many subscribers the VIP group has with only 584 people.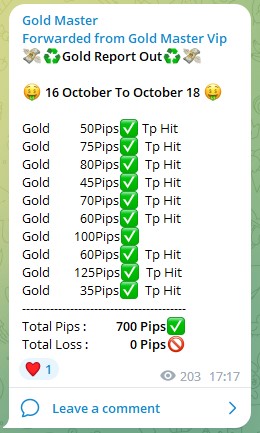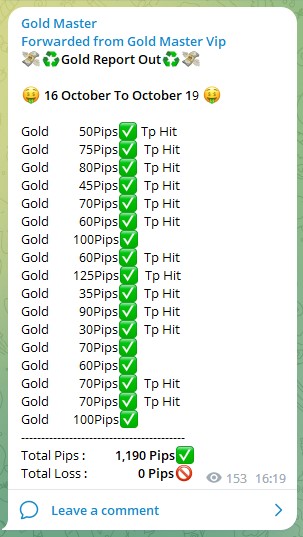 Signals
Let's analyze one of the latest signals from the provider's Telegram channel from VIP group. It should be noted that the provider gives signals only on gold. The signal was to sell gold at the price of 1865. Stop loss at the level of 1869. The provider gives several take profit at 1856 and 1853.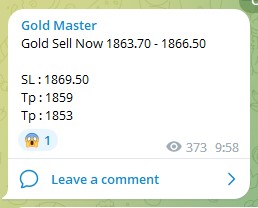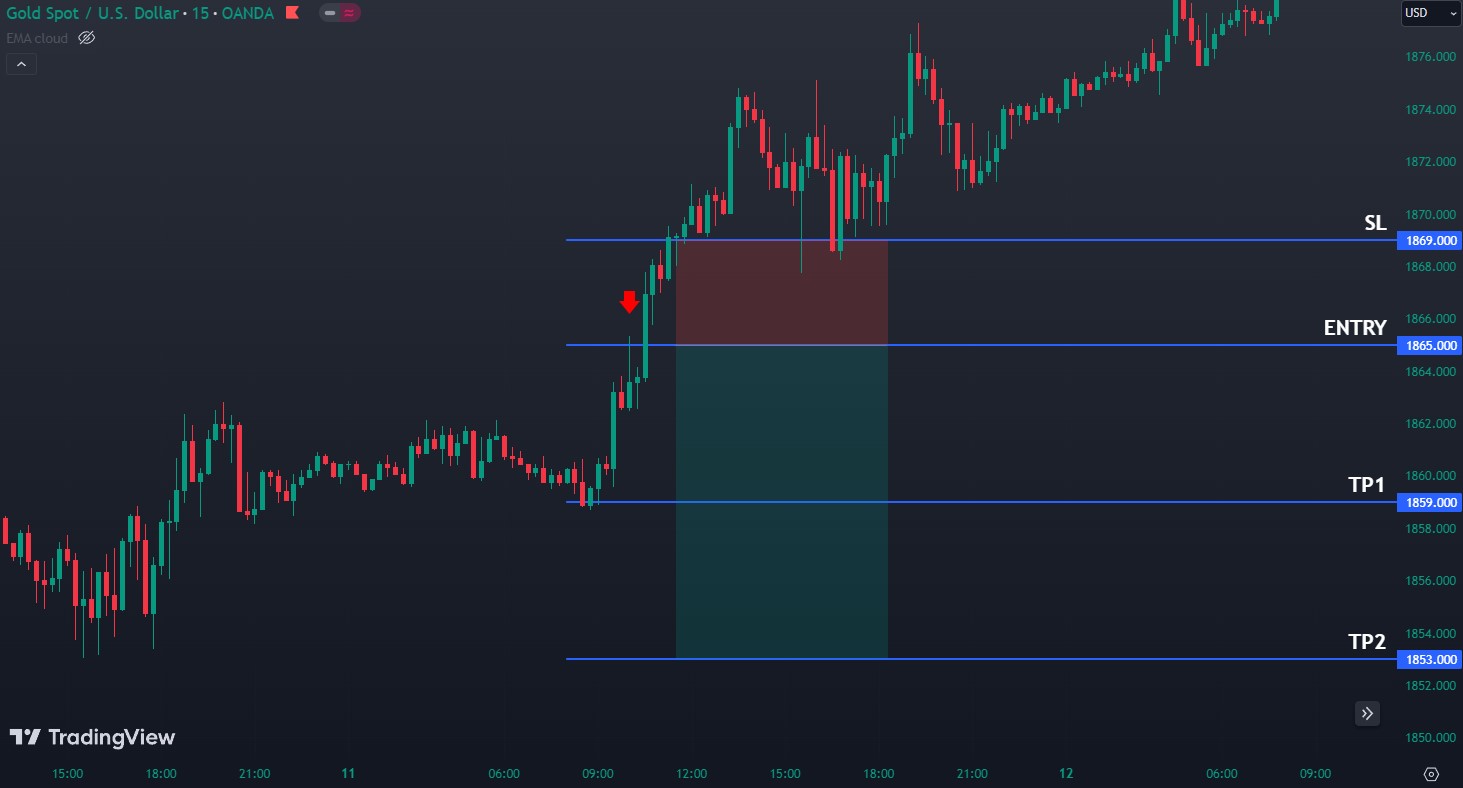 After opening the trade, the price immediately went up and reached the stop-loss. The trade was closed with a loss. The provider does not inform anything about it.
Another example on gold. The signal was to buy the asset at the price of 1855. Stop loss at 1851. And take profit at the level of 1865 and 1870. The ratio of risk to profit is good and equals 2.5. After opening the trade, the price fluctuated for some time, but then went up and the trade closed with a profit. The provider notified about it.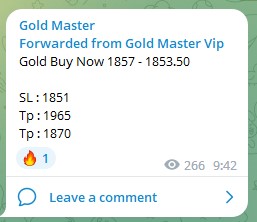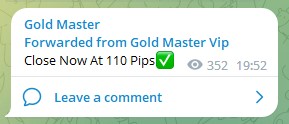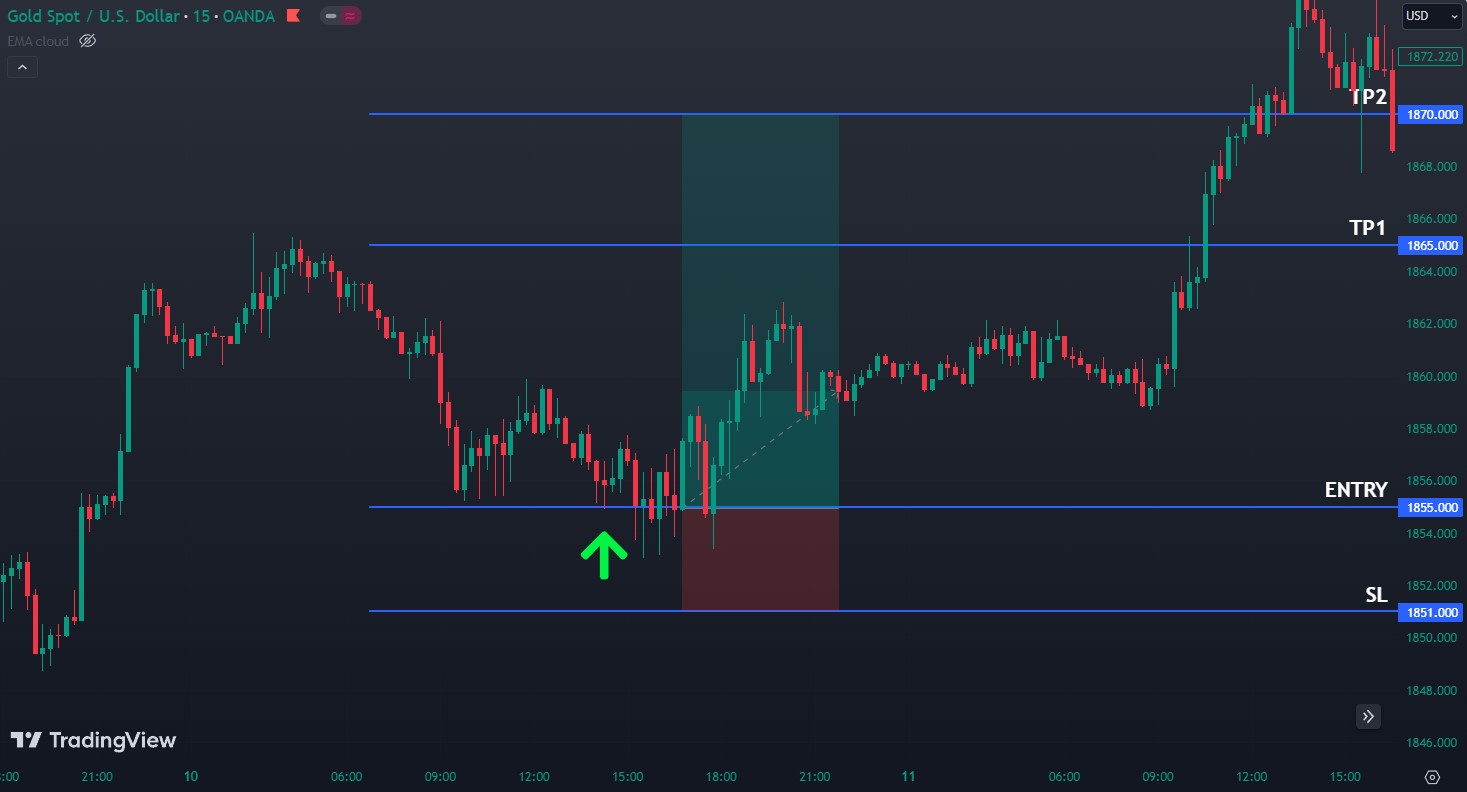 Reviews
I have not noticed any reviews on third-party online platforms for this provider. There are similar reviews on the channel's telegram. There are no reviews as their either negative or neutral. All of them with thanks about the success of the signals. Such reviews in posts on the channel's telegram raise doubts.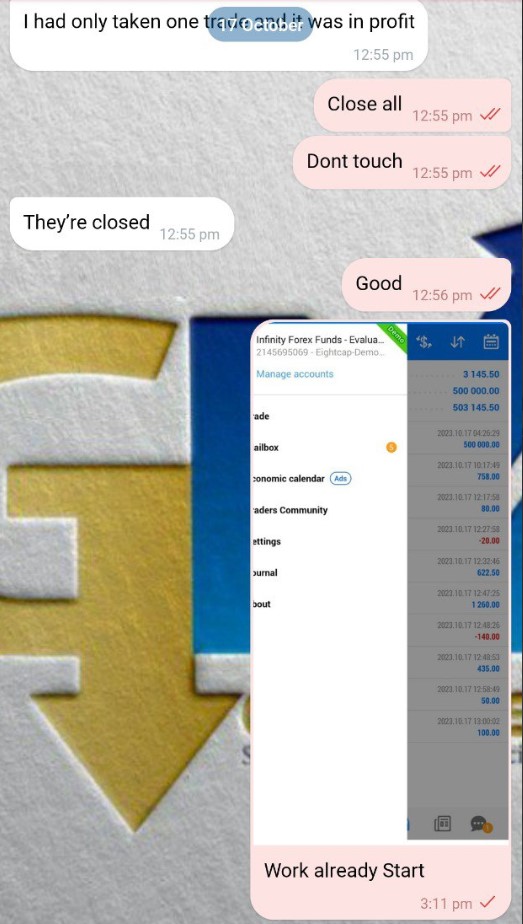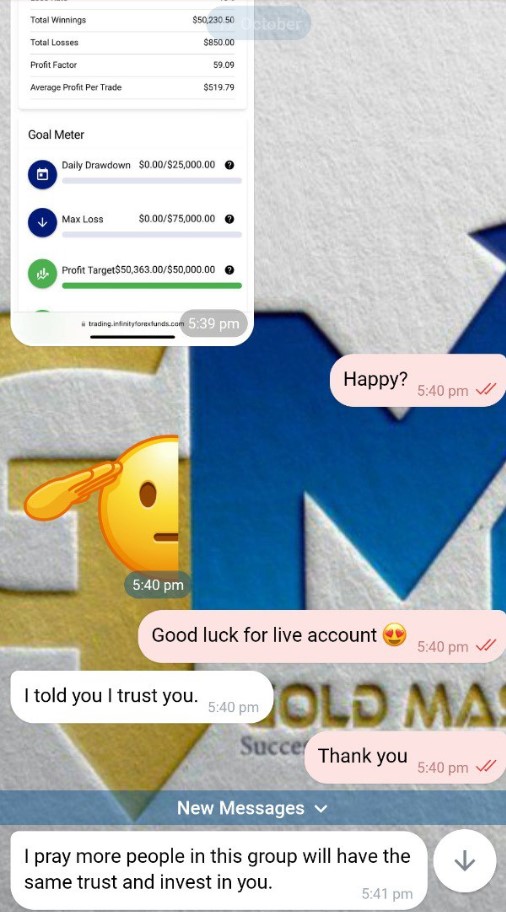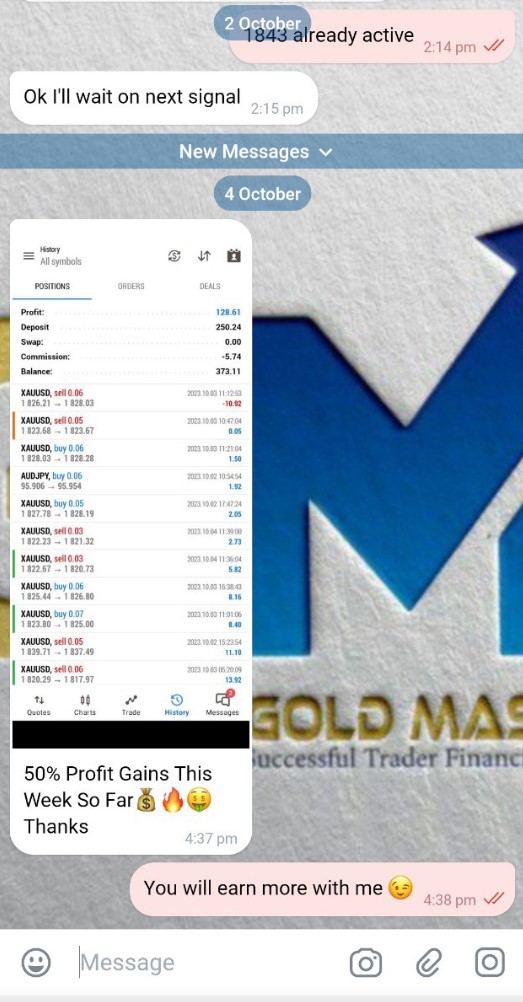 Conclusion
Forex Perfectionist GOLD is a completely anonymous provider.
Promised signal accuracy of 90% and profit of 50% growth per week which is very doubtful. If you look at the growth of subscribers of the Telegram channel, it will be clear that there are fake subscribers and it is confirmed by the low engagement of the audience. Considering that there are no reviews about the provider's profitability and 90% winrate we can conclude that he is deceiving new traders. Can you trust your money to such a provider?