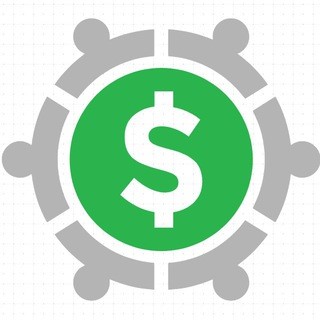 Forex Greenlife review
18 May 2023
Social networks
Provider has an instagram account with 181 followers. The provider is not active on instagram. The last post was on March 7, 2021.
https://www.instagram.com/forexgreenlife/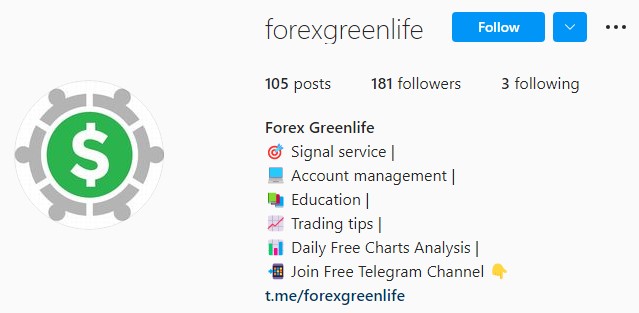 Telegram
Provider's main source of signals is the telegram channel. Only 118 people are subscribed to it. The provider says about the channel description that all signals have stops and takes. But in fact, all the posts are just charts that show the trend of some particular symbol in general. There are no specific entry or exit targets. Is the Provider so unsure of his signals? Also, trading without stops definitely does not give confidence.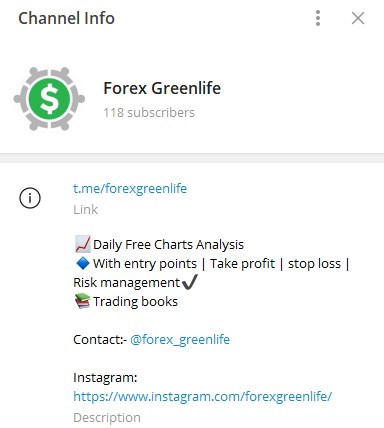 Traders can access premium service by purchasing 1,3 and 6 months subscription or lifetime subscription. Prices start at $35 to $200.
Signals
As mentioned above, there are no specifics on how to enter the position in the post. There is also no information about Take or Stops. All this makes it difficult to perceive the signals. Let's analyze the approximate entry and exit points indicated on the chart in the Telegram Channel post. Signals were to sell CHFJPY. After opening the trade the price immediately went down and the trade would have closed at a profit.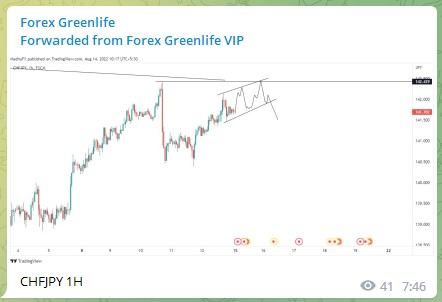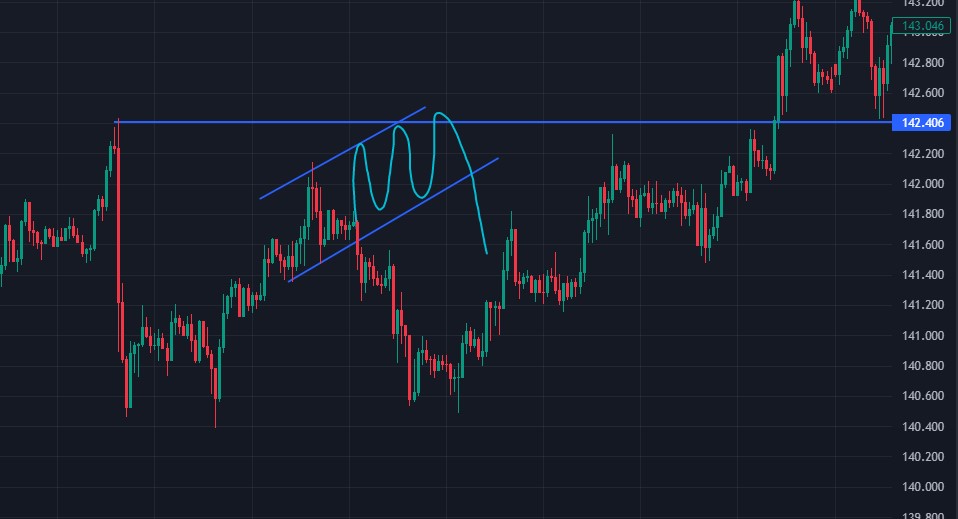 Also, there is no information about the specific entry price, takes or stops. Let's analyze them based on the chart in the post. After the opening of the position the growth was indeed observed, but the pair reached the take point given in the signal. The position was closed at the take profit 15 hours after the opening. However, there were no posts about closing the position in the telegram channel.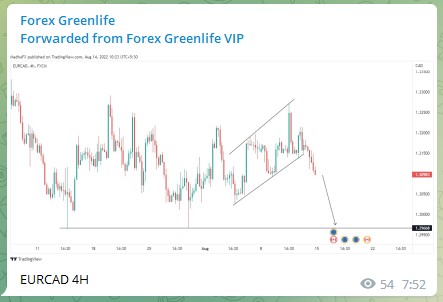 Reviews
There are no reviews on major platforms about this signal provider. However, there are several one-year reviews on the Telegram channel. All reviews with gratitude about the success of the signals. Of course, such reviews in the telegram channel raise doubts.



Conclusion
Forex Greenlife provider is a completely anonymous provider. There is no website to easily find out information about the provider, or social media, except for instagram. But it does not provide enough information either.
The public telegram channel has no user-friendly layout of the signals. There are no specific numbers on the entry or exit from a position, making the signals more difficult to understand. Also, the lack of stops on most of the public signals is surprising. All this indicates the level of professionalism of this provider.
There are a lot of screenshots of successful trades of VIP groups on the channel. Of course, providing screenshots of results from the VIP group does not prove that the results are proven. You have to buy a subscription to see the real results. Provider doesn't have myfxbook profile to check the results of trades. It's worth mentioning that the last signal on the public channel was in August 2022. And the last post was in September. After that, the channel is no longer functional.