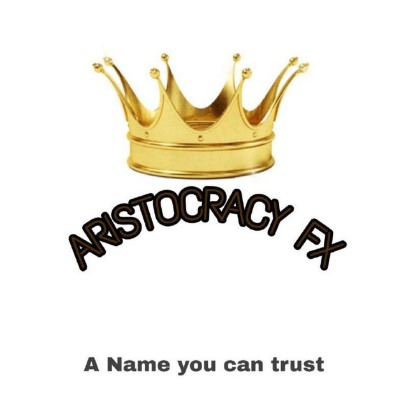 ARISTOCRACY FX review
25 Aug 2023
Telegram
The main source of signals of the provider is the Telegram channel. There are only 7,137 people subscribed to it. The average number of views is 358. The audience involvement is at a low level and is equal to 5.01%.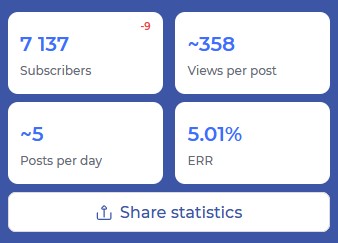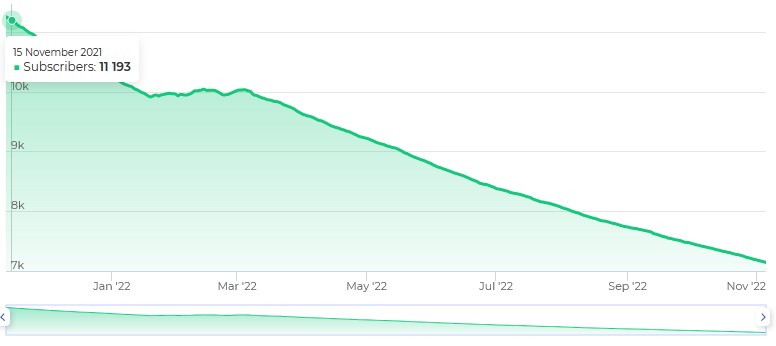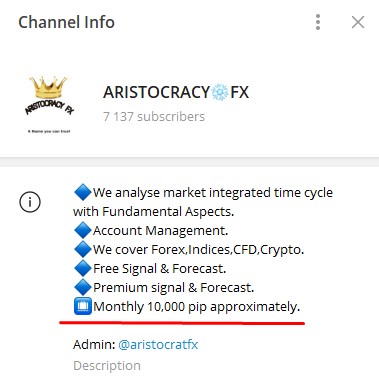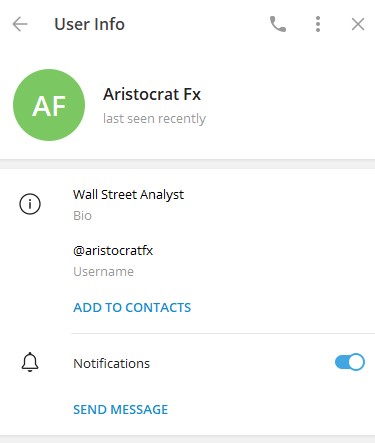 If you look at the number of subscribers growth, you will see that it has been falling since November 2021. The number of subscribers fell from 11,250 to 7,130 people, that is, the audience loss is -36%. In the channel description, the provider promises exorbitant about 10,000 per month and this without any confirmation. The admin of the channel is anonymous.
Signals
Let's analyze one of the latest signals from the channel's Telegram. There are no specifics on exiting the position in the post. There is no information about takeouts or stops. All this makes it difficult to perceive the signals. We analyze the approximate exit points indicated on the chart in the post of the channel's Telegram. The signals were to buy gold at the price of 1668. After opening the trade, the price immediately went down and most likely the trade would have closed at the stop.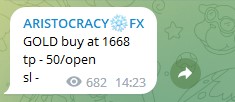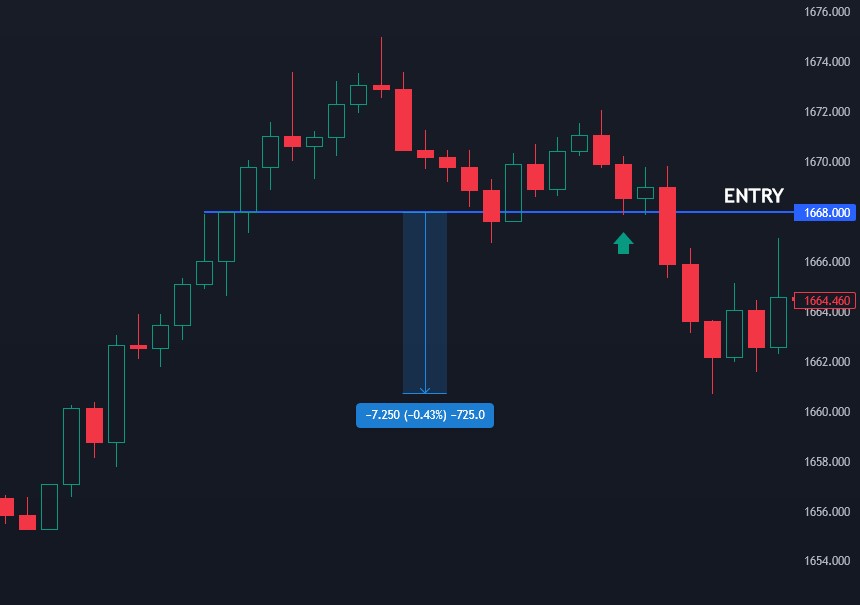 Reviews
There are no reviews on major websites about this signal provider, including in the provider's Telegram channel.
Conclusion
ARISTOCRACY FX provider is a completely anonymous provider. There is no social networks or website to easily find out information about the provider. On the public Telegram channel only screenshots of successful trades from the VIP group. It is impossible to believe these screenshots of results from the VIP group. You need to buy a subscription to see real results, which every trader deserves to know before using the provider's services. The provider does not have a profile on myfxbook, which is important in this industry.